What do you like most about teaching and mentoring your students?
I try to challenge students to draw connections and to apply their knowledge in a strategic and logical approach to problem solving. Seeing students make those connections is one of the most rewarding parts of the job!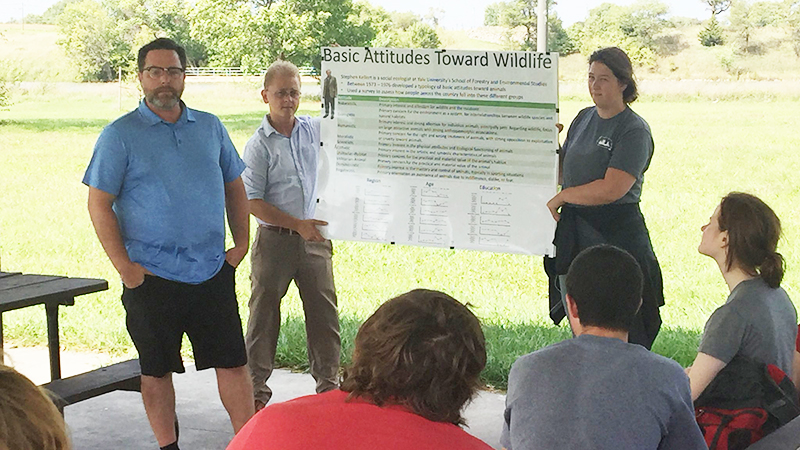 Other than your time in the classroom how do you connect with students?
Classes and guest lectures are a great way to meet and connect with students. I get to meet a lot of students when they come to meet with Elyse, student recruiter, about the Fish and Wildlife program at Nebraska. I really enjoy getting to talk about the students' goals and interests and how SNR is going to fit within those. Another way I get to engage with students is through my lab. We consistently have undergraduate students working with me and the graduate students in the Human Dimensions lab. It's a great opportunity to mentor students and give them "hands-on" experience with ongoing human dimensions research.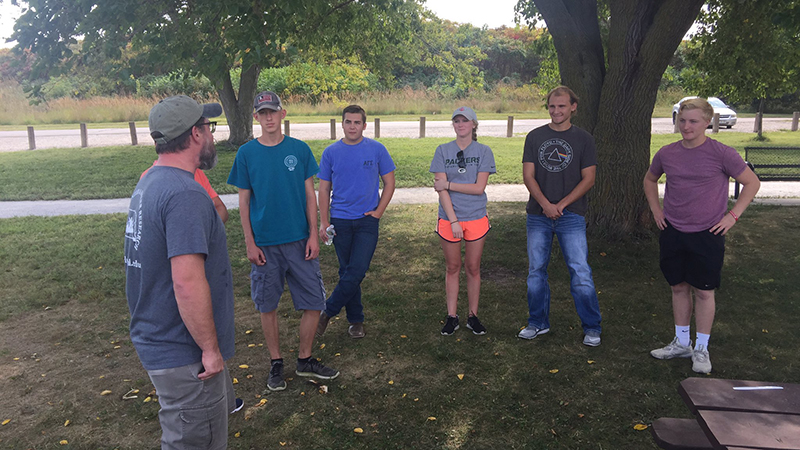 What do you think is the most important thing for students to know about interacting with faculty at Nebraska?
Get to know faculty through classes and reaching out. Working in someone's lab or volunteering on a project is one of the best ways to get experience. You never know how working with a professor could steer you down a career path you had not thought of.
How does what you teach your students prepare them for success in their professional and personal lives?
In NRES 315 (Human Dimensions of Fisheries and Wildlife), I bring in 4-5 guest speakers from Nebraska Game and Parks to illustrate how humans are incorporated into fish and wildlife management. All the speakers help emphasize how much time in fish and wildlife is actually spent communicating and interacting with people. My classes provide the basic information and skills to better understand and incorporate people into natural resource management decisions.