What do you like most about teaching and mentoring your students?
Sharing in the excitement of discovery and learning new things from my students.
Other than your time in the classroom how do you connect with students?
I work with undergraduate and graduate students in my lab on research projects. Some students begin to learn the in's and out's of research by volunteering or through the FYRE program. Students in my lab have been very successful in garnering their own research funds, too, whether through UCARE, ARD, or Cabela's funding.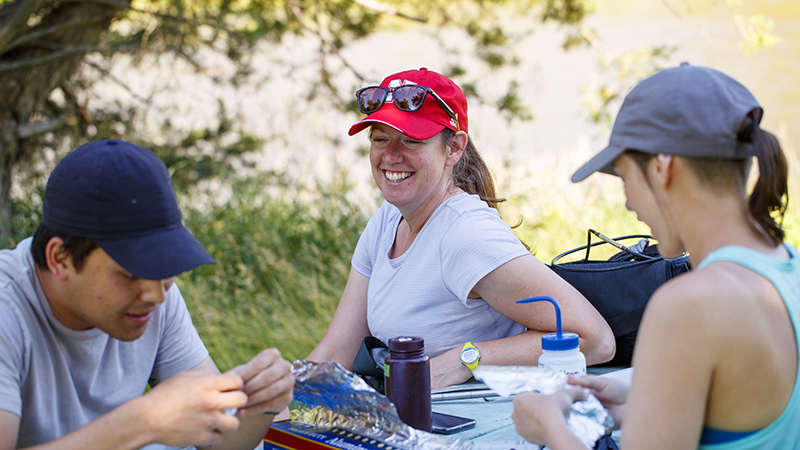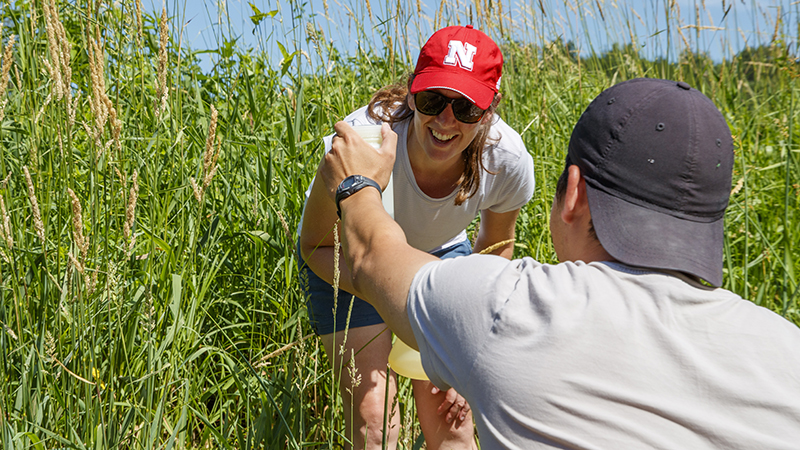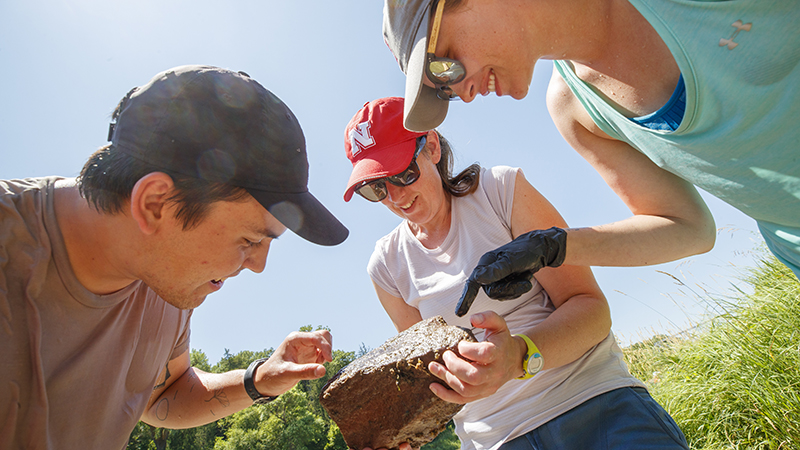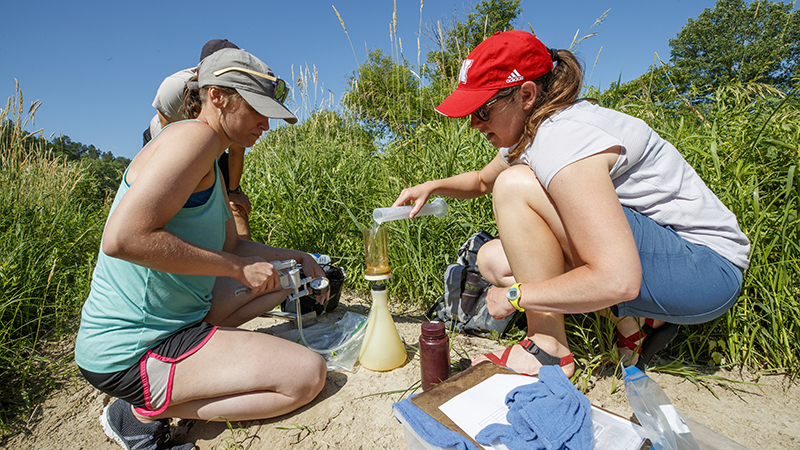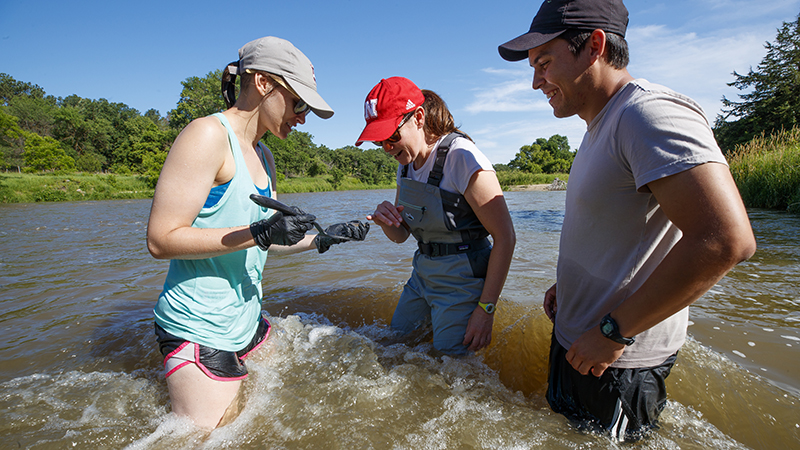 What do you think is the most important thing for students to know about interacting with faculty at Nebraska?
Faculty are people, too. I, like many other faculty, do my best to create a welcoming, inclusive environment in my lab. If you think my research is interesting, please get in touch!
How does what you teach your students prepare them for success in their professional and personal lives?
In my limnology class, I teach students about the hydrology, chemistry, and ecology of lakes. But, more importantly, I try to teach them to think critically and to use the hypothetico-deductive method (aka, the scientific method) to make rational conclusions about information that is presented to them.
Also, I get to teach students that Nebraska isn't just a land of corn. Yes, there is a lot of corn around, but those fields would not survive without the streams, rivers, and lakes that also cover the landscape. And, those aquatic ecosystems are pretty incredible in their own right - they provide habitat for plants and animals and places for us to swim, paddle, or fish.