Minors
Applied Climate Science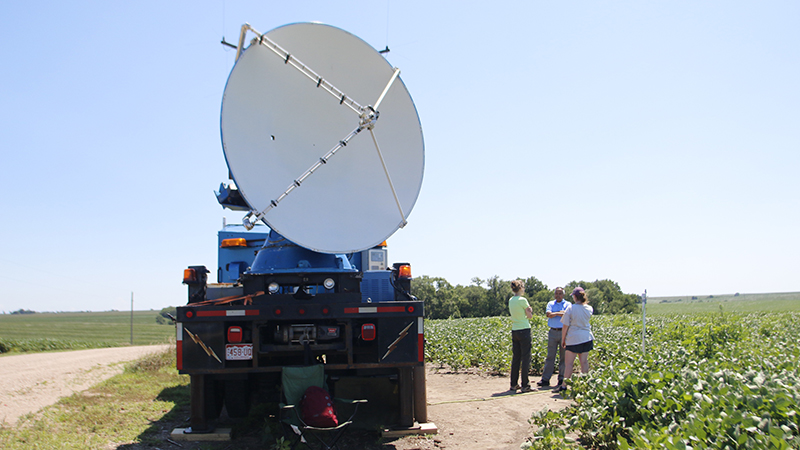 If you are interested in exploring the impacts of climate and using your knowledge of climate science to help people, the applied climate science minor can help you do just that. The applied climate science minor provides a focus on varying aspects of climatology. These courses provide students with a higher level of training in climatology necessary to understand complex climate-based problems and their interrelationships with natural resources.
Course examples: Climate in Crisis, Applied Climate Sciences, Energy and the Environment, Earth's Climate: Past, Present, Future
Environmental Education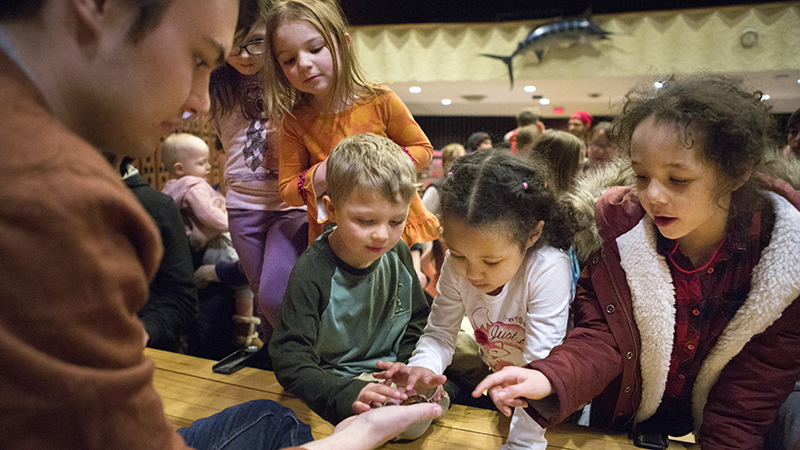 A minor in environmental education provides aspiring environmental, outdoor, and conservation educators hands-on training in teaching, outreach, and outdoor skills. Environmental education careers are found in non-profits, the public and private sectors and include park naturalist, nature center educator, museum coordinator, extension educator, volunteer coordinator, and outdoor trip guide.
Course examples: Environmental Education Curricula, Environmental Education and Interpretation, Certified Interpretive Guide, Principles of Ecology, Conservation Biology, Canoeing, Back-Country Camping, and Wilderness First Aid.
Environmental Science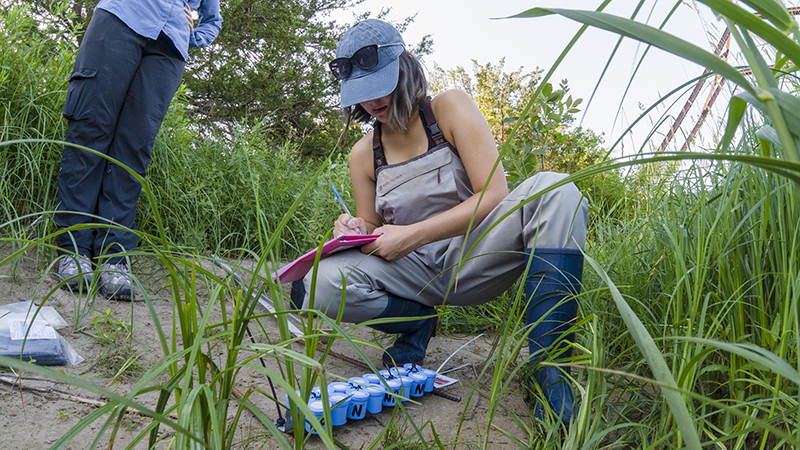 Environmental restoration initiates or accelerates the recovery of an ecosystem that has been degraded, damaged or contaminated from human activity or natural agents. Students interested in this minor will receive a variety of classroom and field experiences to help them develop the skills needed to understand environmental science. The environmental science minor provides an interdisciplinary approach with courses in engineering, water science, natural resources, and soil science.
Course examples: Introduction to Water Science, Soils, Environment, and Water Quality, Great Plains Field Pedology, Wetlands
Fisheries and Wildlife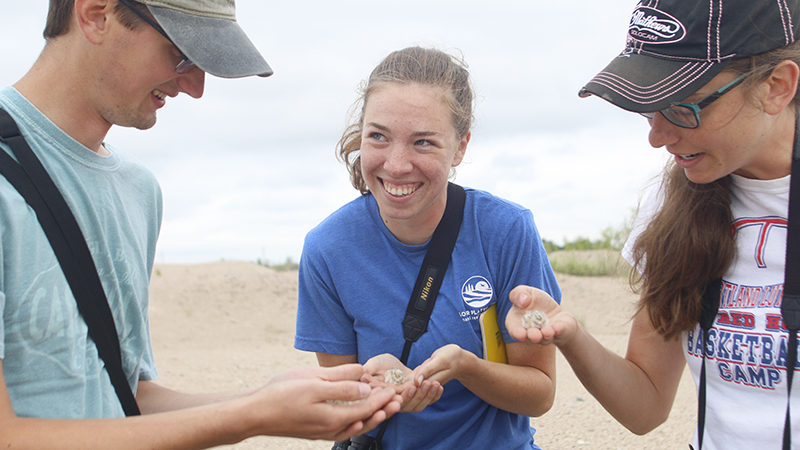 The fisheries and wildlife minor is designed to introduce students to the management of wild populations of fish, birds, mammals, reptiles, and amphibians. This involves management of people, habitats, and animals, so our students are provided backgrounds in natural sciences, communication, decision-making, and resource policy. Students are also given the opportunity to get hands-on experience both in labs and the field.
Course examples: Wildlife Ecology and Management, Principles of Ecology, Introduction to Conservation Biology, Forest Ecology
Urban Forestry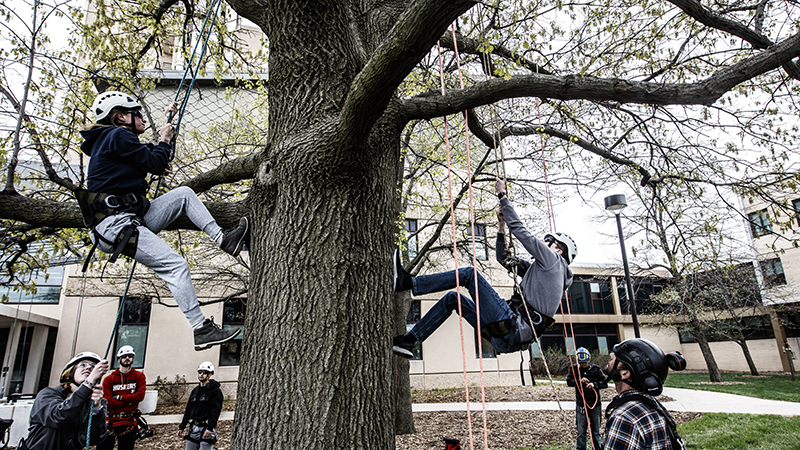 Urban forestry is a career field that promises to be one of the fastest growing as environmental issues threaten our trees. In our classes, students learn the basics of tree biology, but also how to complete site assessments, manage pests and think strategically about urban forest management — so that management decisions benefit both humans and the environment without harm. Our labs offer students hands-on resume-building experience climbing trees, measuring tree performance, and learning proper chain saw techniques.
Course examples: Dendrology: Identification of Trees and Shrubs, Tree Biology, Arboriculture: Maintenance and Selection of Landscape Trees, Green Space and Urban Forestry Management
Water Science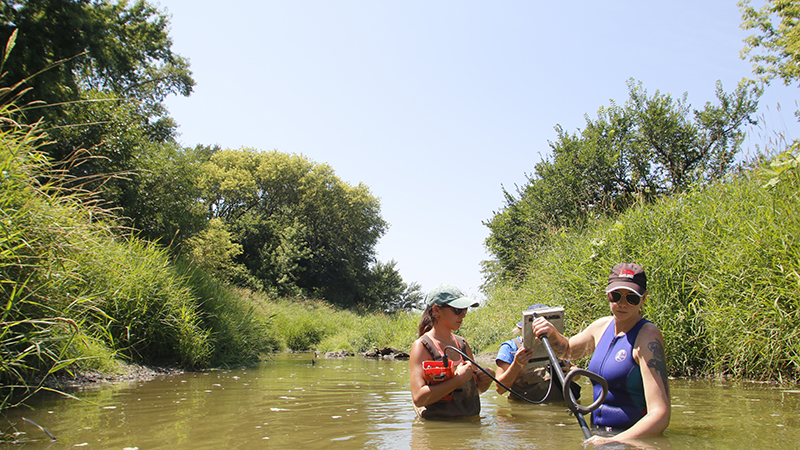 Increasing worldwide demand on water resources across the globe has resulted in a corresponding increase in demand for professionals who can help sustain high-quality supplies of water and resolve conflicts among users. This minor allows for water study from a variety of perspectives with guidance from faculty in SNR and departments such as Agricultural Economics, Agronomy and Horticulture, Biological Systems Engineering, and Earth & Atmospheric Sciences.
Course examples: Introduction to Water Science, Soil Conservation and Watershed Management, Water Law, Stream and River Ecology, Hydrology
Want more information?
Contact TBD
Undergraduate Recruiter
Address

School of Natural Resources


102a South Hardin Hall
3310 Holdredge Street


Lincoln

, NE

68583-0981

US

Phone

Email
Contact Sara Winn
Student Success Coordinator
Address

School of Natural Resources


102d South Hardin Hall
3310 Holdredge Street


Lincoln

, NE

68583-0981

US

Phone

Email