PPE donations to hospitals
Community Engagement

PPE Donations to Hospitals
Soon after the University of Nebraska-Lincoln canceled classes and announced a transition to remote learning in an effort to reduce the spread of COVID-19, School of Natural Resources limnologist Jessica Corman considered the supplies in her lab space that would largely go unused the rest of the semester....
...All told, the donations includes 165 boxes of gloves (16,500 total), 250 pairs of shoe covers, 11 neoprene aprons, about four liters of hand sanitizer, two tubes of disinfecting wipes, 250 surgical masks, 42 N95 masks, and nearly 30 Tyvek hazmat suits. ...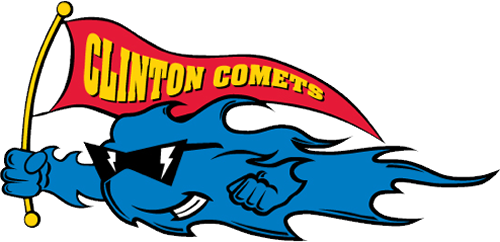 Related Stories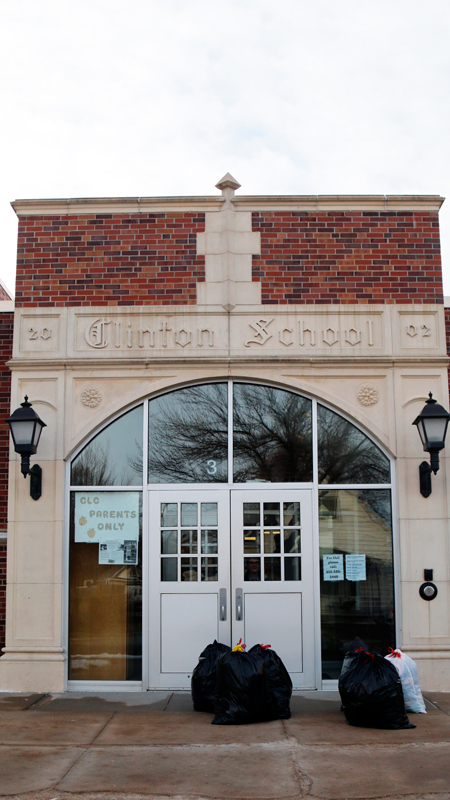 Caring for Clinton donations surge with help of anonymous donor
With the help of an anonymous donor, the School of Natural Resources' Caring for Clinton campaign donations surged past $2,730 and some pocket change, leaving Clinton Elementary School's family care coordinator nearly speechless December 11, 2018 during donation drop-off.
"I'm stunned," said Linda Kern, as she stood with the donation envelope in hand. Six large bags of clothing and coat donations laid at her feet. "I feel like words are not adequate. I wish something would come out of my mouth to show how big this is."
For the elementary school just up the street from SNR at 29th and Holdrege streets, the donations ensure the students have winter coats and gloves and warm clothes that fit.
Ninety-five percent of the school's 500 students qualify for free- or reduced-price lunches, and a higher percentage of the families' whose students attend there live in poverty than much of Lincoln. It's Kern's job to support those families who are struggling to make ends meet or put food on the table.
This year, Kern said she's been giving out about three coats each day since the weather turned cold. She noted the school typically sees an increase in need in January, that is often timed with a decrease in available donations for students and their families.
"Your donations demonstrate to our families that they are not invisible — that there are people everywhere who give the support they need to walk tall and see positivity in the most unlikely places," Kern wrote in a thank you note to SNR and the campaign donors. "Your compassion and respect for the dignity of our families are qualities we need to practice daily, for there are those around us who are quietly struggling and need the support of others."
The collection drive for Clinton Elementary School was organized for the first time in 2007. That drive, Coats for Clinton, took on a transformation this year when an anonymous donor came forward who would match up to $1,000 in cash donations.
In one month, the newly branded Caring for Clinton brought in donations ranging from cash and checks to coats, mittens, sweatshirts, boots and pants. Anne Mulligan of Lincoln helped get the clothing donations rolling when she donated 50 pairs of handmade mittens. Those mittens became the visual symbol and rallying cry on social media for others across the University of Nebraska-Lincoln campuses to donate to the cause, too.
All of the donations will be passed out to the elementary school students or their families based on need, and special holiday bags are given to the families just before winter break.
"Eleven years ago, SNR began donating used and new coats, hats and gloves to the students of our neighbor school," said Dee Ebbeka, who orchestrates the donation drive along with the Community Engagement Committee. "Today their needs have grown, and SNR has responded beyond my expectations. That reflects a community of very kind and considerate people. I feel thankful to be included in such a heartwarming activity."
Shawna Richter-Ryerson, Natural Resources
Caring for Clinton
Thank you