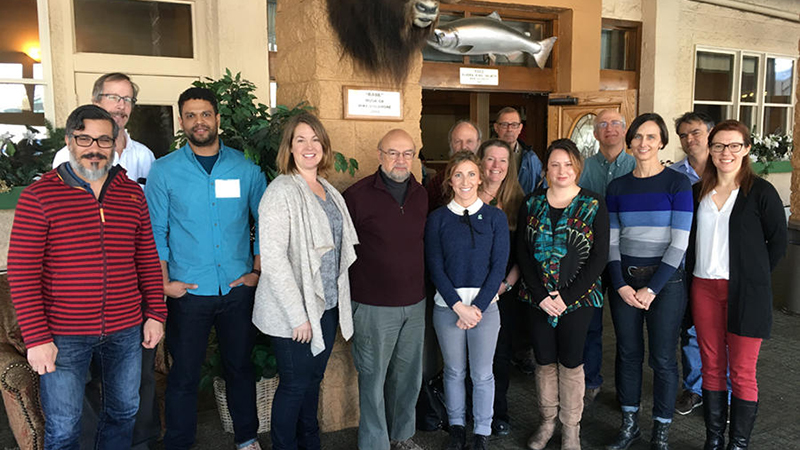 Climate Resilience
Researcher(s): Craig Allen, Martha Durr
Researchers from the School of Natural Resources recently returned from a workshop with indigenous peoples in Alaska as part of a two-year project focusing on managing rapid environmental change.
The project, dubbed Navigating the New Arctic, aims to bring together scientists, experts and stakeholders from a variety of disciplines to examine climate change and its effects on society. Their goal? To prompt novel scientific discovery and innovation to help tackle the problem and improve resilience.
The project, funded by the National Science Foundation, builds on two years of groundwork laid through UArctic, a cooperative network of universities, colleges, research institutes and other organizations concerned with education and research in and about the North. Shulski has served as one of two University of Nebraska-Lincoln representatives, attending the conferences and building a network to examine the ties between climate change in the Arctic and the mid-latitudes, where Nebraska falls.
"We know warming in the North plays a role in heavier, more frequent rain events; heat waves and persistent drought," Shulski said, "and jet streams can be impacted, which influence weather patterns here in Nebraska, especially having an effect on our crops."