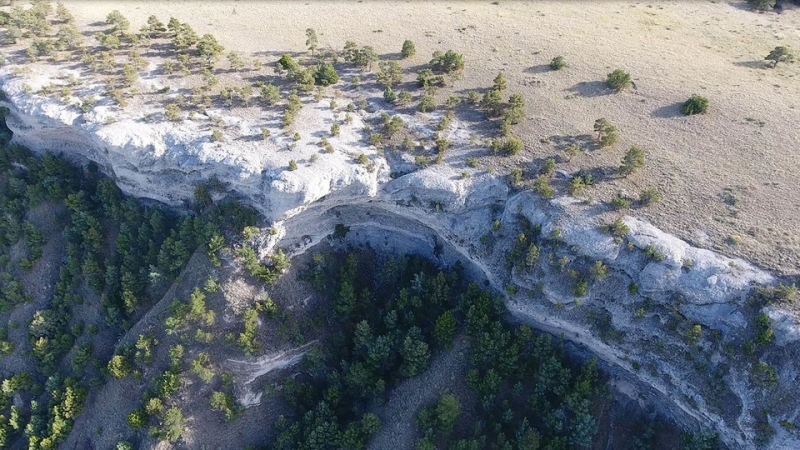 Haystack Mountain Conglomerate of the Wildcat Ridge
Researcher(s): Jesse Korus, Dirac Twidwell, Shane Tucker
With this research, we will examine the geologic formation known as the Haystack Mountain Conglomerate of the Wildcat Ridge in western Nebraska, which has proven difficult to study since first documented in 1903. To study the how ancient floods led to the formation of bouldery rocks in the Wildcat Ridge rim, we will construct 3-D representations of the cliffs (digital outcrop models) using thousands of drone photography images, as well as ground-penetrating radar.
This research is an initial step in understanding the long-term evolution of river systems on the Great Plains as context for understanding modern large floods, river deposits, and potential impacts of climate change on river hydrology and sedimentology.
The research is funded by a five-year Hatch Project grant from the U.S. Department of Agriculture National Institute of Food and Agriculture.