Pre-Session 2024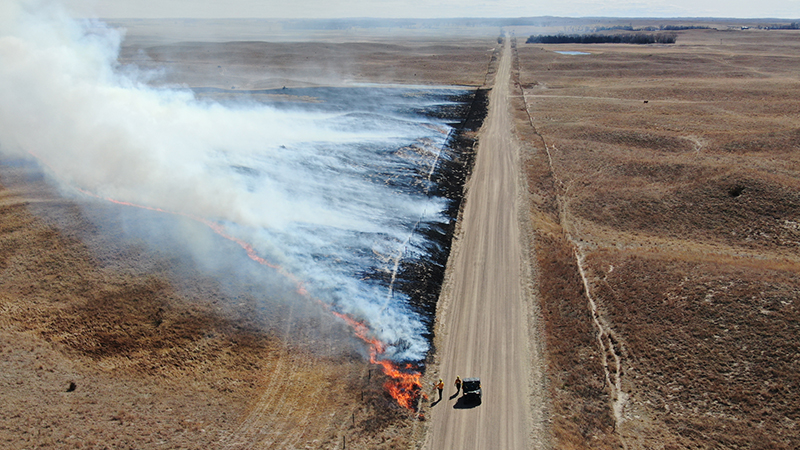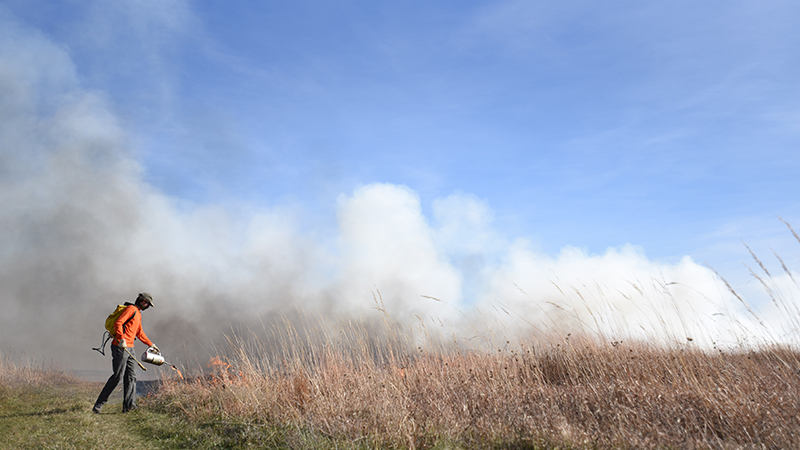 NRES299-PP1 – Wildland Firefighter Training
1 credit hour
When: January 8-12, 2024
Time: 8:00 am- 4:00 pm
Where: Hardin Hall
Course Description
Do you want a summer job or career with local, state or federal natural resource agencies?
Will you use prescribed burning for habitat and conservation management?
The Nebraska Forest Service is offering basic RedCard certification during the Spring 2024 Pre-session. The class is open to students and other UNL personnel needing Red Card certification.
UNL staff, recent graduates and graduate students should contact Dave Wedin about seat availability (registration for NRES299 not required).
What's a "Red Card"? The Red Card is part of the fire qualifications system (NWCG) used by all federal wildland fire management agencies, as well as many state and private agencies. All firefighters assigned to a fire being managed by a federal agency, such as the US Forest Service, Bureau of Land Management, National Park Service, Bureau of Indian Affairs, or US Fish & Wildlife are required to have a Red Card. The Red Card functions similar to a drivers' license, showing the holder of the card has completed all the course work and training required to hold a particular position. This basic course, together with the "pack"fitness test, will get you into the Red Card system. (Covers S-190, S-130, L-180).
Instructor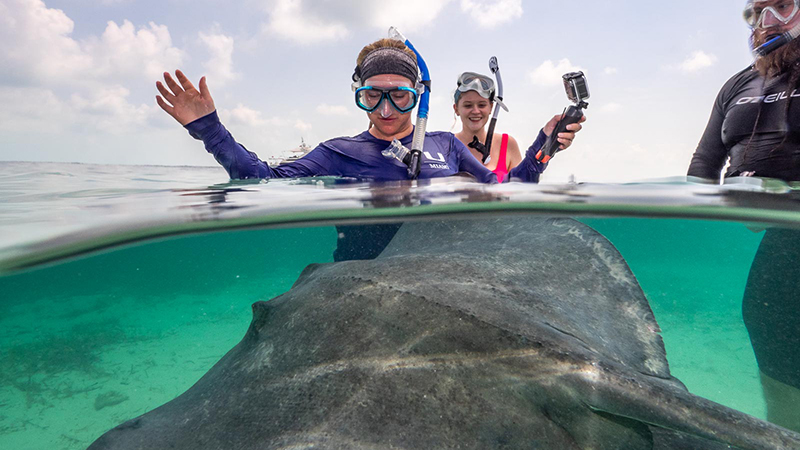 Marine Ecology in the Bahamas
1-3 credit hours
When: January 11-18, 2024
Course Description
Explore tropical marine ecosystems and gain hands-on field experience at the Bimini Biological Field Station in South Bimini, the Bahamas.
Instructor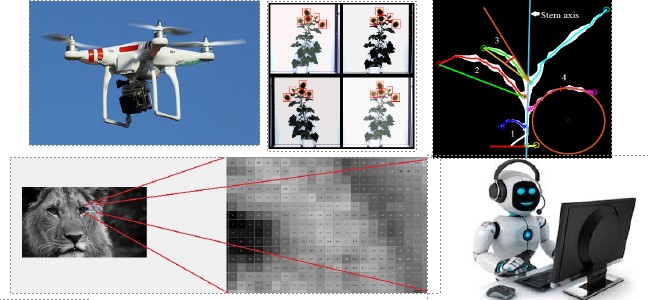 NRES 498/898 Computer Vision and Machine Learning with Real-Life Case Studies: Matlab & Python Programming with Ultimate ChatGPT Guide
3 credit hours
When: January 2-20, 2024
Time: Wednesday 9.30 - 11.30 am and Friday 9.30 - 11.30 am (online); Two 1 hour bonus lectures on Tuesdays
Course Description
CV and AI Techniques: From Beginner to Pro Apply in your own projects in any discipline!!
CV techniques with hands-on practices in Matlab to analyze RGB,hyperspectral,fluorescent images.
A detailed guide on implementing various segmentation techniques.
Familiarity with iPantSeg+ tool: an interactive GUI-based segmentation tool to segment images and compute shape based properties.
Introduction to supervised and unsupervised machine learning in Python.
AI techniques to characterize stresses and detection of important events in a plant's life.
3D model reconstruction of plants for trait extraction and sustainable agriculture.
Introduction to data visualization and statistical analysis tools: Tableau and Gretl.
Deep learning for growing object detection and counting.
Academic writing using Latex software tool.
Introducing AI tools: Midjourney and Tome.
Building a custom chatbot according to the students' needs.
Prerequistites: Beginner friendly, no background knowledge required
Instructor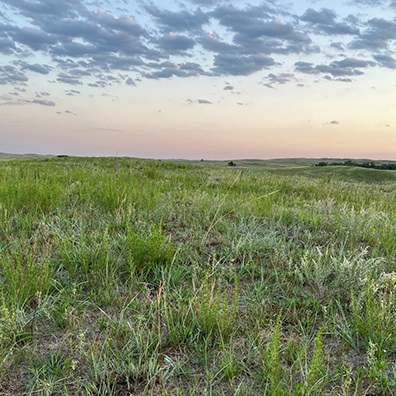 NRES 398R - Research Experiences in Grasslands
Cross Listing: GRAS/PLAS 398R
1 credit hour
When: Pre-Session 2024
Format: Online
Course Description
Develop research skills for amazing ecosystems
Ideal for those with interests in grassland ecology, rangeland management, or any science degree
Satisfies UNL's experiential learning and SNR's career experience requirement
Learn to apply the scientific method
Get training in soft skills
Prepare to lead your own research
Prerequistites: None
Instructor
Spring 2024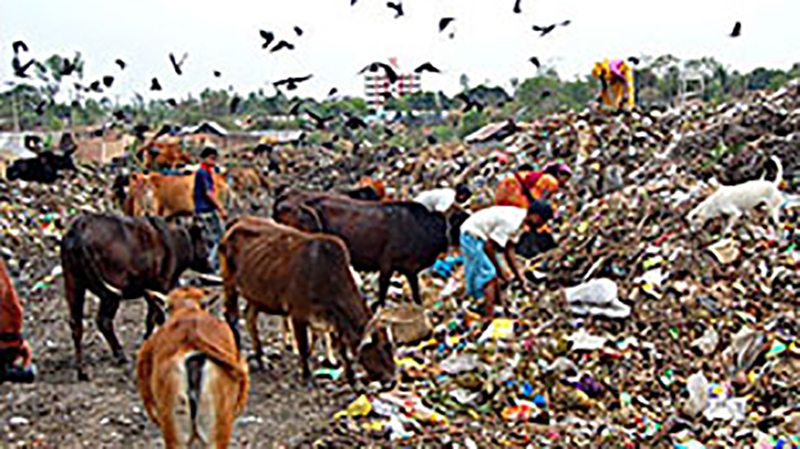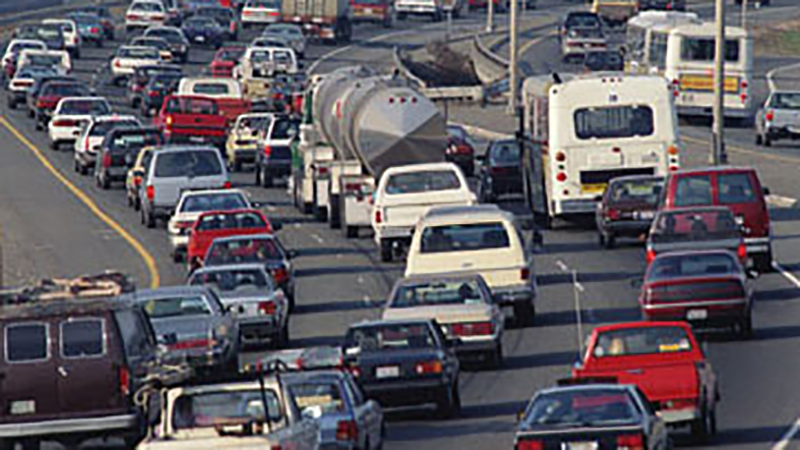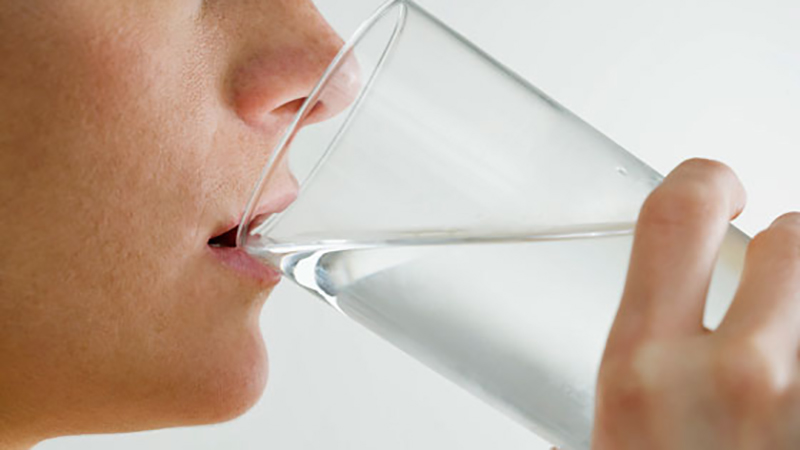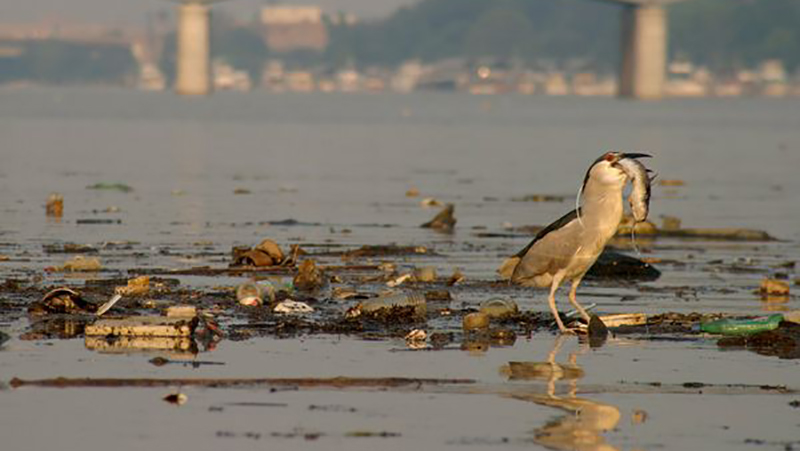 NRES 330 - Environmental Health
Cross Listing: NUTR 330
3 credit hour
Satisfies ACE 8
When: M, W ,F >> 10:00 - 10:50 am
Where: 163 North Hardin Hall
Course Description
This course will provide students with a comprehensive understanding of environmental exposures to physical, chemical and biological hazards influence human health.
We aim to instill a permanent awareness of environmental influences on health.
This course will engage students interested in public health to environmental health and students of the natural environment to the public health aspects of environmental issues.
Using a One Health approach, the course will offer students basic knowledge in the core concepts of toxicology, exposure and risk, vulnerable populations and the interrelationship between human health and ecosystem health.
Instructor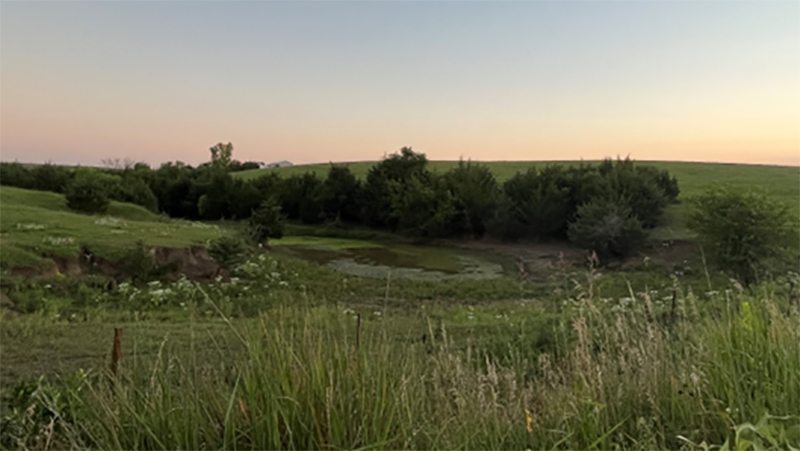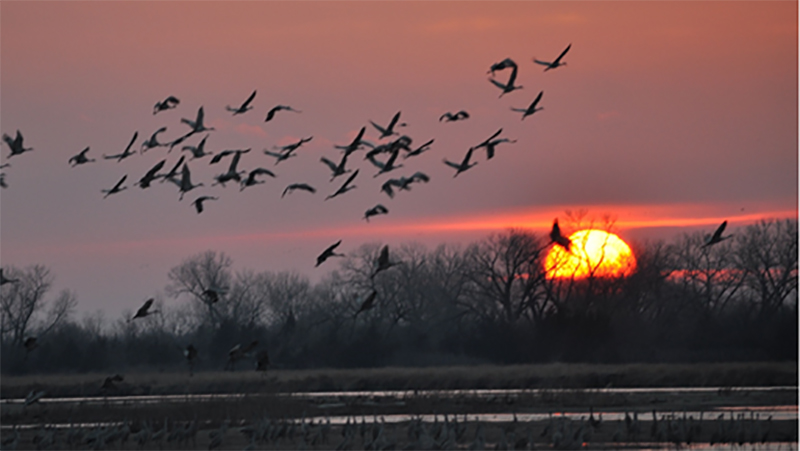 NRES 440/840 - Great Plains Ecosystems
Cross Listing: PLAS/RNGE 440 & AGRO 840-700
3 credit hour
When: T/R 9:30 - 10:45 am
Where: Keim Hall 264
Format: in person (AGRO 840-700:online)
Course Description
The ecological past, present, and future of the heart of North America
Recognize the importance of landscapes
Discuss challenges and opportunities
Practice systems thinking
Discover your role
Prerequistites: None
Instructor
NRES 443/843 - Global Change and Ecosystems
Exploring our Mysterious Planet
3 credit hour
When: T/R 11:00 am - 12:15 pm
Where: Hardin Hall
Course Description
Can you describe the Earth system processes that support life?
How are they changing due to human activity?
What are the implications for life as we know it?
What can we do about it?
Instructor
Spring Break 2024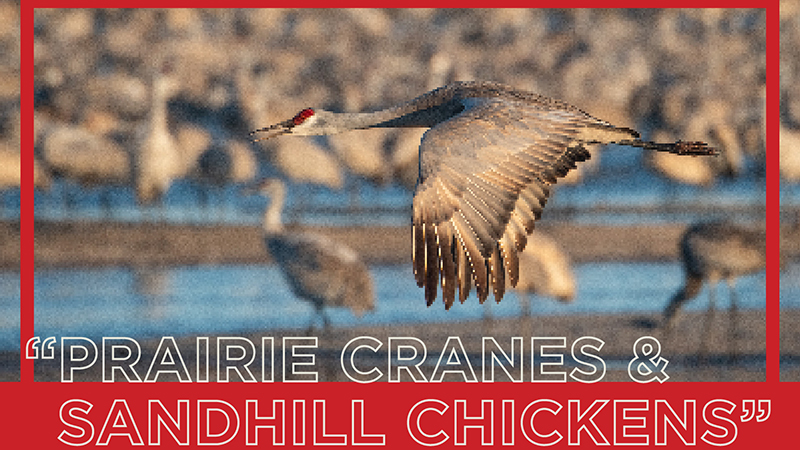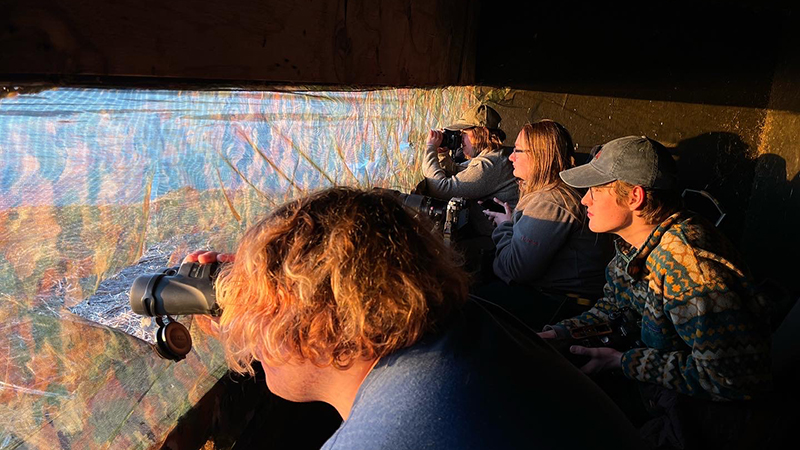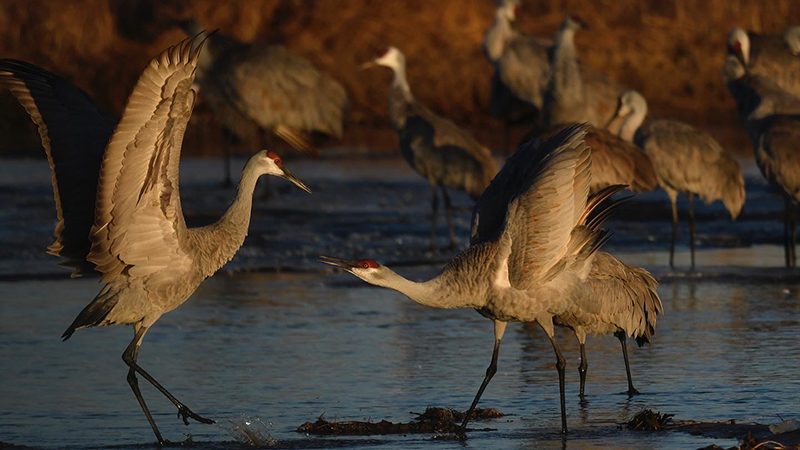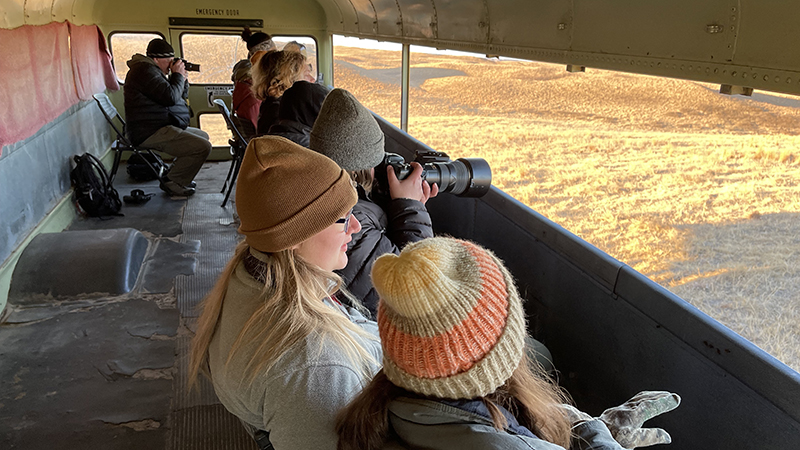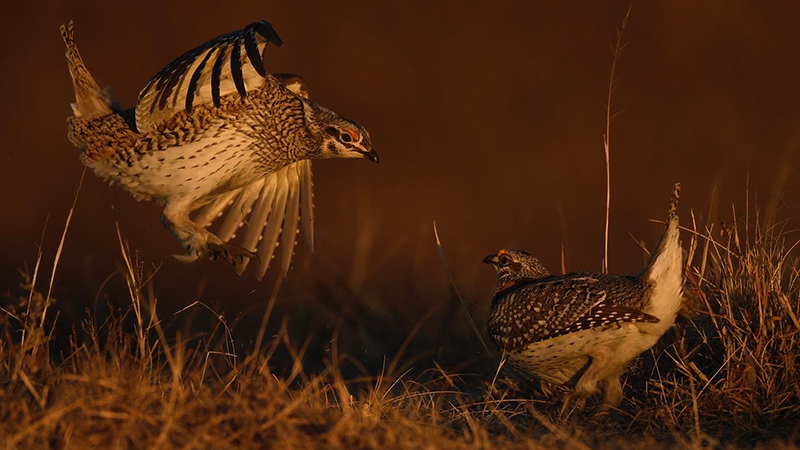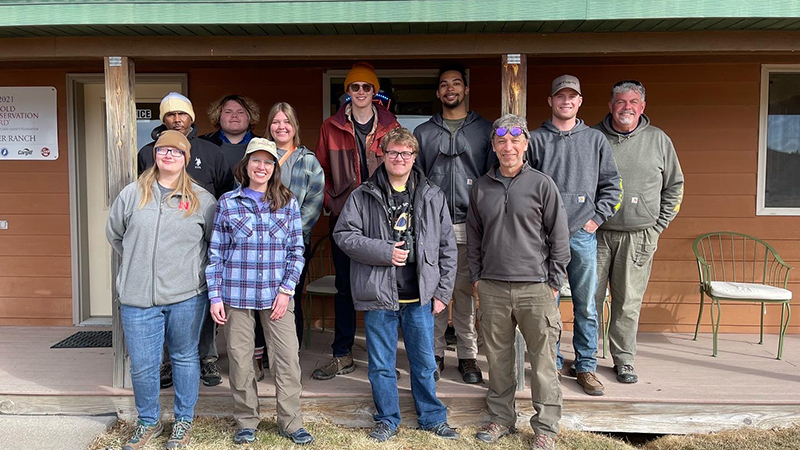 NRES 493 - Prairie Chickens & Sandhill Cranes
1 credit hour
Limted to 8 students
When: Spring Break 2024
Course Description
Michael Forsberg and John Carroll will be leading a for-credit study tour to the Platte River and Sandhills regions during Spring Break 2023, "Prairie Cranes and Sandhill Chickens." The 1-credit NRES 493 course will provide experiences in blinds with sandhill cranes and greater prairie-chickens, with a focus on how conservation organizations and private individuals work to conserve these critical species and their landscapes in Nebraska. Students will network with stakeholders and develop an awareness for influence of culture, politics, economics, and history in natural resource management and use.
Course Description
This experience is approximately $650 (charged to student account), which covers all food (except for one <$10 meal during travel), lodging, transportation, and site access during the trip.
Interested?
Students should submit an essay as Word or PDF file to jcarroll2@unl.edu describing in one page why they want to participate in the trip and how they hope to benefit from the experience by 11:59 pm December 3, 2023.