Environmental Science
The problem: Restoring our environment
Your major in environmental science will allow you to recover ecosystems and solve complex environmental problems. This major is perfect for students passionate about the environment, natural resource management, or the outdoors.
In this program will learn about soil, water, regulations, toxicology, environmental sampling, and restoration techniques. Students work on interdisciplinary teams involving scientists and engineers to find solutions for restoration projects.
The Environmental Science program was recently recognized by the College of Agricultural Sciences and Natural Resources as one of the top five degree programs with the largest percentage of growth.
Environmental Science Emphasis Areas
Each environmental science student will choose at least one emphasis area to focus in. These emphasis areas help students specialize their course work based on individual career goals.
Soil Science
This option provides students an understanding of soil as a natural resource and as a component of all terrestrial ecosystems. Students will learn how soils influence ecological processes which take place above and below ground.
Course Examples: Soil Microbiology, Introduction to Environmental Engineering, Urban Soil Properties and Management
Lake & Stream Restoration
This option is designed for students considering careers in water quality, aquatic ecology, or limnology. Students will also be prepared to implement pollution abatement procedures or management practices associated with lake and stream restoration.
Course Examples: Stream and River Ecology, Chemistry of Natural Waters, Wetlands, Biological Invaders
The future awaits
Our graduates go on to become leaders in their field. With a degree in environmental restoration, your job title could be:
Environmental Sceintist
Geologist
Hydrogeologist
Private Industry Consultant
We want to help you find your dream career. That's why we utilize our job board, Handshake and send out weekly job update emails.
Go beyond the classroom with these opportunities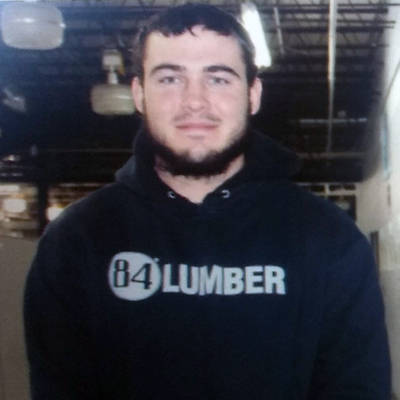 Meet Nick
"After I graduate, I hope to be working in an environment or position where I can help to improve the environments and ecosystems that wildlife lives in after (the land) has been altered or changed by human activities to help restore it to its natural setting."
Meet Emma
"I believe immersing yourself in a wide range of fields like hydrology, soil science, ecology, gives you so many more learning/career opportunities. When I saw all of the awesome hands-on experiences my SNR friends were participating in, I knew I wanted to be a part of it. I like that I can find a new interest within natural resources and talk to peers and faculty who are also passionate about those subjects."
Meet Riley
"The fifth-year senior came in to the University of Nebraska-Lincoln as a microbiology major but quickly realized it was not for him. A semester in an intro to soils class changed his mind and career path. He decided he wanted to help save the environment and do it with soil. Now as an environmental restoration science major with minors in water science and biology, Hackbart does just that. "
Want more information?
Contact Elyse Watson
Undergraduate Recruiter
Location icon102a Hardin Hall
3310 Holdrege Street
Lincoln NE 68583-0981
phone icon 402-472-7471
mail icon snrrecruiting@unl.edu