Water Science
The problem: A global water crisis
Our water science majors are ready to step up to the plate and address the complex issue while working towards sustaining water, improving quality, and studying ecosystem impacts. This major is perfect for students wanting to combine many interests like sustainability, math, chemistry, research, and ecology. The work you do is innovative and crucial.
Nebraska is the only Big Ten University to offer an undergraduate water science major, and is one of only a handful of universities who offer this major nationwide. Our program is known for getting students out in the field early on. We also encourage well-rounded students by adding classes in communications, decision making, policy, and technology.
You will have the opportunity to work in the field, conduct your own research, study abroad, and join clubs with other students like you — all from day one.
Water Science Emphasis Areas
Each water science student will choose at least one emphasis area to focus in. These emphasis areas help students specialize their course work based on individual career goals.
Aquatic Ecology
The aquatic ecology option is designed for students interested in lake, river, stream, or wetland ecology. Students are prepared for careers as research scientists or technicians with public agencies, private consulting firms, universities, and nonprofit organizations.
Course Examples: Ecosystem Ecology, Limnology, Wetlands, Stream & River Ecology
Hydrology
The hydrology option trains students in the quantitative aspects of hydrologic sciences and is designed for students considering careers as a professional hydrologist, research scientist, or consultant (among others).
Course Examples: Groundwater Geology, Soil Physics, Surface Water Hydrology, Hydroclimatology
Water Law & Policy
Under the law and policy option, students gain expertise in water issues pertaining to water quality, quantity, allocation, and planning. Careers in this rapidly emerging field of water include lobbyists, community planners, public and tribal liaisons, and policy makers.
Course Examples: Water Law, Environmental Planning & Policy, Public Policy: Concepts & Processes
Water Quality
The water quality option trains students with a desire to pursue a career examining water chemistry or quality within lakes, streams, rivers, and groundwater.
Course Examples: Water Quality Strategy, Water in Geosciences, Groundwater Geology, Chemistry of Natural Waters
Watershed Management
Watershed management is the management of water, land, and biological resources to achieve a desired water quality and water quantity. This option is designed for students considering careers as water resource managers working for local, state and federal agencies and private consultants.
Course Examples: Water Quality Strategy, Water in Geosciences, Groundwater Geology, Chemistry of Natural Waters
The future awaits
Our graduates go on to become leaders in their field. With a degree in water science, your job title could be:
Wetland Hydrologist
Environmental Chemist
Water Economist
Community Planner
We want to help you find your dream career. That's why we utilize our job board, Handshake and send out weekly job update emails.
OFTEN PAIRED WITH THESE MAJORS or MINORS
Go beyond the classroom with these opportunities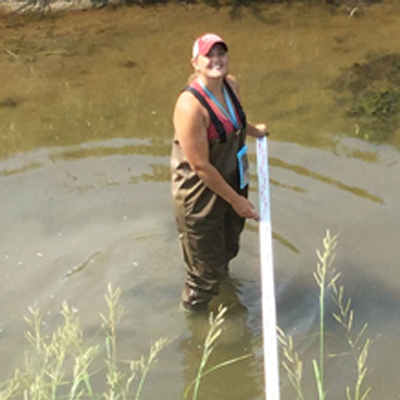 Meet Emilee
" It's been really cool that I get to do a cross collaboration between the two colleges, " Emillee said. Lachenmeier realized she liked the processes that occurred after the big storm more than the actual storm. With hydrology, Lachenmeier uses math to look at water flow amounts and values and runoff from different systems.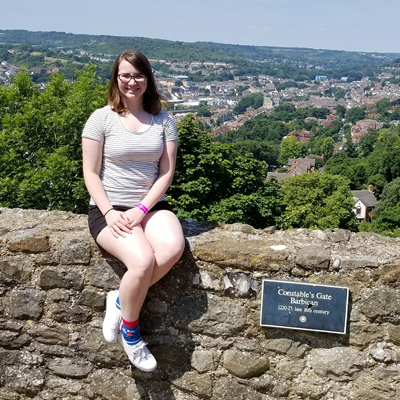 Meet Celeste
" I decided on my major before I decided which university I wanted to attend. I knew I wanted to study water science. I researched and toured several universities, but UNL was the only one that had a major in water science. I competed at State for Science Olympiad for 6 years, which is hosted on UNL's east campus. Being able to come to a place that was familiar to me made my transition experience all the better. "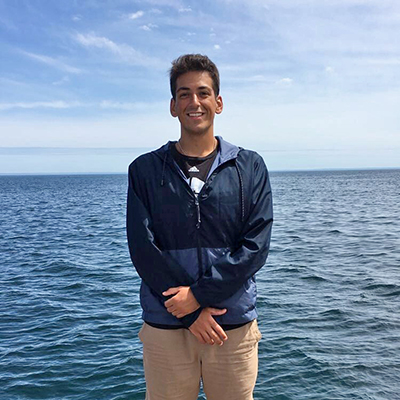 Meet Alec
" I decided to attend Nebraska because it is one of the few colleges that offer a water science major. Water science with an emphasis in hydrology is a unique major that combines my passion for water, natural resources, math, and physics. With such a good program in my home town why go anywhere else? "
Student Stories
Want more information?
Contact TBD
Undergraduate Recruiter
Address

School of Natural Resources


102a South Hardin Hall
3310 Holdredge Street


Lincoln

, NE

68583-0981

US

Phone

Email